News: Brettner Counsel Merges with Bienvenu, Bonnecaze, Foco & Viator
Feb 1, 2023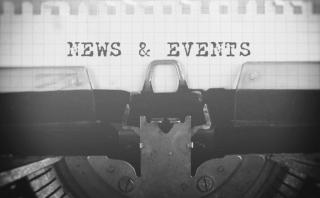 Brettner Counsel Merges with
Bienvenu, Bonnecaze, Foco & Viator
The announcement includes physical expansion of both practices into new cities.
Brettner Counsel, a New Orleans law firm founded in 2019, and the Baton Rouge law firm, Bienvenu, Bonnecaze, Foco & Viator, which focus on a variety of business, individual, and defense-related practices, announce the merger of their law practices and operations, effective February 1, 2023. Jackie Brettner joins Bienvenu, Bonnecaze, Foco and Viator as a partner and will lead the firm's expansion in the New Orleans area legal market.
Jackie's practice areas and documented experience can be found at
https://www.bblawla.com/our-people/jacqueline-m-brettner
.
Both firms have complementary practices and share proven records of securing outstanding results and service for their respective client community. In addition, the firms share a commitment to value-driven service and leveraging technology and management practices to reduce client costs. This fusion enhances resources, legal talent, creativity, and expands each firm's presence with offices in both Baton Rouge and New Orleans. Both firms also share a commitment to diversity and respect in the workplace.
"The decision to join Bienvenu, Bonnecaze, Foco & Viator was bittersweet, as developing Brettner Counsel has been very personal and rewarding over the past few years," said Managing Partner, Jacqueline Brettner. "It is satisfying, however, to unite with a group that shares BC Firm's commitment to diversity and respect in the workplace, as well as a passion for the law and efficient and effective representation of our clients. I am excited to join BBFV and expand our client services in a supportive firm of self-starters who care so much about the work we perform for our clients."
"Jackie and her energy fit right in with our group and our client community. She is proven as an excellent lawyer with a loyal client-base and connections just about everywhere you turn," said David Bienvenu, Founding Member. "We are excited about unique practice areas and expertise she brings to the firm and what we can also do for her clients. The expansion into New Orleans is also something that we've coveted as part of our long-term plans."
4210 BLUEBONNET BLVD. | BATON ROUGE, LA 70809
400 POYDRAS STREET, SUITE 900 | NEW ORLEANS, LA 70130