News: Guidry Decertification Decision
Aug 24, 2022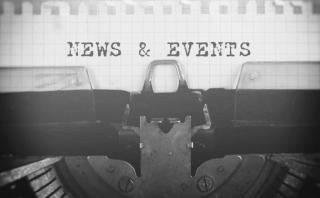 Recently, the Bienvenu, Bonnecaze, Foco & Viator team, along with co-counsel at Liskow & Lewis, obtained a favorable ruling for our clients from the U.S. District Court for the Eastern District of Louisiana. In a twenty-page opinion, the District Judge decertified a class action related to a 2009 release of ethyl acrylate from an industrial facility in Taft, Louisiana. Originally filed in Orleans Parish state court in 2009, defendants removed the case to federal court shortly thereafter, asserting various jurisdictional theories, including the Class Action Fairness Act ("CAFA").
The matter was remanded by the federal court in 2010, who reasoned the $5 million amount in controversy requirement had not been met given the lack of an accurate determination of the number of potential class members. Back in state court, the Civil District Court for Orleans Parish certified a class of individuals who experienced certain mild, transient symptoms as a result of exposure to ethyl acrylate. In 2015, Defendants moved to decertify the class based on new data from the experts on both sides, but the trial court and Louisiana Fourth Circuit Court of Appeal declined to take such action.
In 2019, after lengthy litigation in state court, defendants removed the case again to federal court based on a settlement demand that far exceeded the $5 million amount in controversy threshold for removal under CAFA. Following the 2019 removal of the case to federal court, the District Court denied Plaintiffs' Motions to Remand.
The defendants thereafter filed a motion to decertify pursuant to Fed. R. Civ. Proc. 23(b)(3). Our client's motion to decertify was granted by the District Judge after ruling that individual class member issues predominated over issues common to the class. The U.S. Fifth Circuit Court of Appeals declined to hear Plaintiffs' appeal. Throughout the litigation, our client consistently maintained the impropriety of the class action framework as a means to adjudicate the plaintiffs' claims in this case.

A copy of the decision is attached.