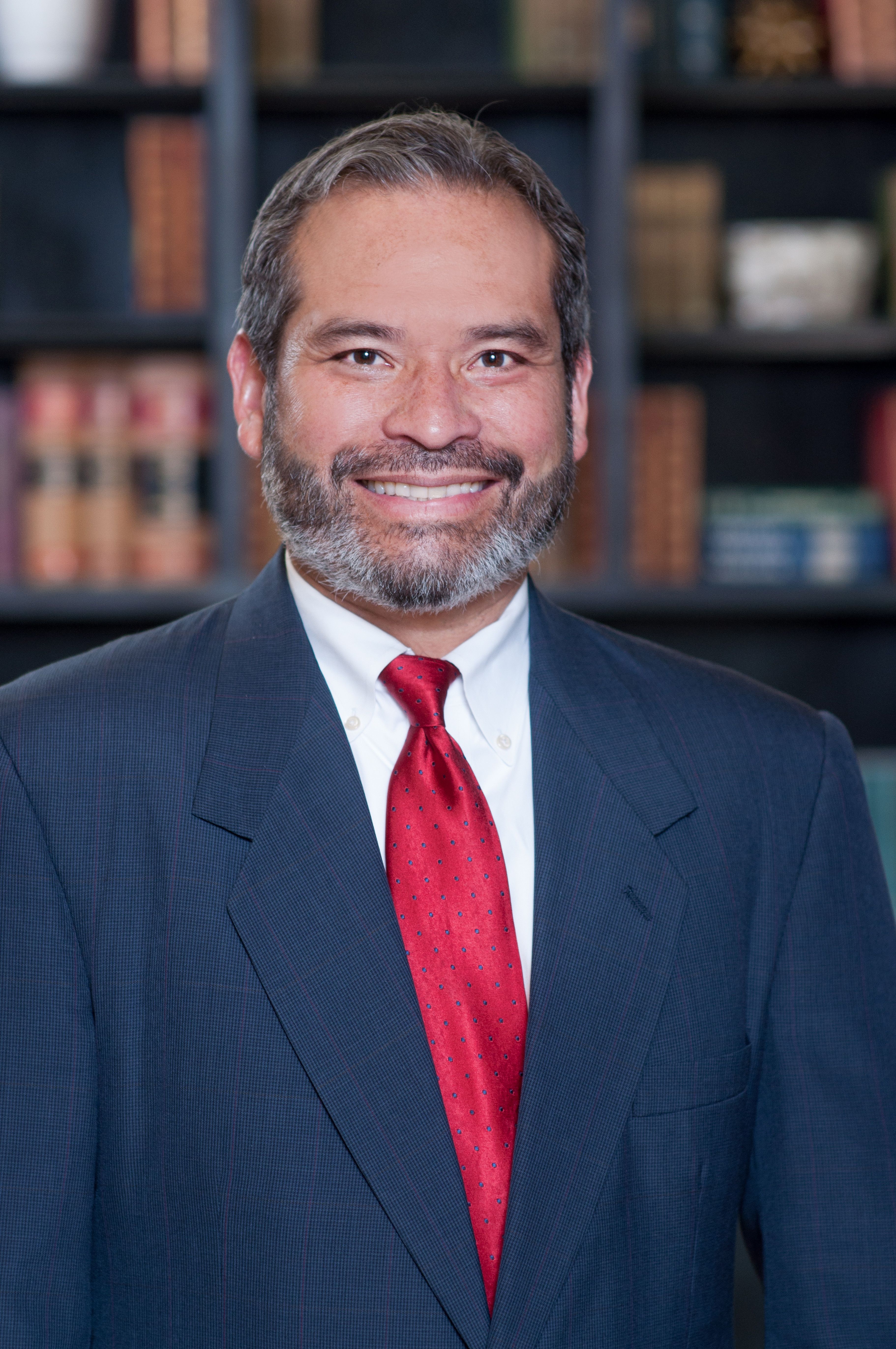 Luis A. Leitzelar
Partner
Luis A. Leitzelar has more than 25 years of courtroom experience in a wide array of toxic tort, product liability, insurance, and commercial cases. He has litigated numerous cases to judgement on behalf of individual and corporate clients, particularly in the petrochemical, manufacturing, and insurance industries. Lou has also argued before appellate courts, at the state and federal levels.
As trial and appeal counsel, Lou has successfully defended many cases involving allegations of product defects, environmental contamination, personal injury, property damage, and economic loss allegedly resulting from exposure to toxic or noxious substances, including chlorinated hydrocarbons, dioxins, pesticides, metals, solvents, gasses, odors, petroleum products, chemical warfare agents, asbestos, benzene, and others. He has tackled all phases of complex mass tort litigation, including defeating attempts to certify class actions under state and federal law. In addition, he has advised clients on the effects of federal and state regulations and has provided legal guidance with respect to permitting, compliance, and other activities required for their operations, such as best practices in responding to regulatory investigations and industrial plant accidents.
Lou has served as coverage and defense counsel for a number of insurance company clients and their policyholders. He was appointed and served as liaison counsel in the Superfund and class action proceedings captioned In re: Combustion, Inc,. by the chief judge in the US District Court for the Western District of Louisiana, with respect to insurance issues arising from a long-tail chemical exposure due to operation of a waste oil reclamation and disposal facility.

Experience:
Guidry, et al. v. Georgia Gulf Lake Charles, LLC, et al., No. 08-cv-3000, US District Court for the Western District of Louisiana: summary judgment entered in April 2011 dismissing property damage and personal injury claims of multiple plaintiffs arising from a November 10, 2007, fire and chemical release at the client's facility in Calcasieu Parish, Louisiana
Crowe, et al. v. Pearl River Polymers, Inc. et al., No. 99-14413, Twenty-Second Judicial District Court, Parish of St. Tammany: after defeating the plaintiffs' motion to certify a class action under Louisiana law, defended a two-week bench trial of 20 "bellwether" plaintiffs, community residents seeking compensation for personal injury and property damage from industrial accident at chemical plant
Bushnell, et al. v. Georgia Gulf Lake Charles, LLC, et al., No. 07-cv-3000, US District Court for the Western District of Louisiana: defense judgment in March 2011, following a jury trial involving multiple plaintiffs' chemical exposure claims arising from a September 17, 2006, fire and chemical release at client's facility in Calcasieu Parish, Louisiana
Bishop v. May and Young Hotel, L.L.C., 2010 WL 4901814 (M.D. La. 11/24/2010) and 2010 WL 4906117 (M.D. La. 11/5/2010): a mold/fungus exposure class action successfully removed to federal court on basis of Class Action Fairness Act (CAFA), defeating the plaintiffs' motions to remand seeking to avoid federal jurisdiction on basis of CAFA exceptions; further defeating class certification and liability claims on dispositive motion practice
Cavalier v. Ferro Corp., 2009-1812 (La. App. 1st Cir. 3/26/2010), 2010 WL 1170259: Louisiana First Circuit affirming district court dismissal of a mass toxic tort action on the basis of prescription
Atkins v. Ferro Corp., 314 F. Appx. 662, 2009 WL 605743 (5th Cir. 2009), aff'g, 534 F. Supp. 2d 662 (M.D. La. 2008): US Court of Appeals for the Fifth Circuit affirming removal jurisdiction on basis of the diversity of citizenship and district court dismissal of a consolidated mass toxic tort actions due to the plaintiffs' failure to provide a competent scientific expert testimony to support the claims
Anderson v. Georgia Gulf Lake Charles, LLC, 342 F. Appx. 911, 2009 WL 2029892 (5th Cir. 2009), aff'g, 2008 WL 919716 (W.D. La. 2008): US Court of Appeals for the Fifth Circuit affirming district court summary judgment in favor of chemical plant employees and removal jurisdiction on basis of the diversity of citizenship and CAFA
Griffin v. Georgia Gulf Lake Charles, LLC, 562 F. Supp. 2d 775 (W.D. La. 2008): district court denial of the plaintiffs' motion to remand challenging diversity of citizenship jurisdiction removal of a toxic tort action
Hendrick v. Georgia Gulf Lake Charles, LLC, 2008 WL 65264 (W.D. La. 2008): district court denial of the plaintiffs' motion to remand challenging diversity jurisdiction removal of a toxic tort action
Francois v. Georgia Gulf Lake Charles, 2007 WL 5208856 (W.D. La. 2007): district court denial of the plaintiffs' motion to remand challenging the principal place of business of a limited liability company sued in a class action removed on basis of traditional diversity of citizenship jurisdiction
Richard v. Georgia Gulf Lake Charles, LLC, 2007 WL 2319804 (W.D. La. 2007): district court denial of plaintiffs' motions to remand challenging diversity of citizenship jurisdiction removal of mass toxic tort action
Molden v. Georgia Gulf Corp., 465 F. Supp. 2d 606 (M.D. La. 2006): district court granting summary judgment and dismissing consolidated class actions on grounds that plaintiffs could not provide competent scientific expert evidence to support toxic tort action
Acosta v. Master Maintenance & Const., Inc., 452 F.3d 373 (5th Cir. 2006), affirming, 52 F. Supp. 2d 699 (M.D. La. 1999): US Fifth Circuit affirming removal jurisdiction on basis of Convention Act, 9 U.S.C. § 205, and summary judgment dismissing plaintiffs' "mustard gas" exposure claims for failure to sustain burden of proof
United States ex rel. Bain v. Georgia Gulf Corp., 208 F. Appx. 280, 2006 U.S. App. LEXIS 26937 (5th Cir. 10/26/2006): US Fifth Circuit affirming district court's award of $65,000 in attorney's fees in favor of chemical company client as prevailing party against qui tam relator for improvident filing of a False Claims Act suit alleging misreporting of environmental emissions
Jackson v. Home Depot, Inc., 2004-1653 (La. App. 1st Cir. 6/10/2005), 906 So. 2d 721: Louisiana First Circuit affirming district court dismissal of plaintiffs' premises liability and spoliation of evidence claims
United States ex rel. Bain v. Georgia Gulf Corp., 386 F.3d 648, 59 Fed. R. Serv. 3d 873, 21 IER Cases 1441, 34 Envtl. L. Rep. 20,103 (5th Cir. 2004): US Fifth Circuit affirming district court dismissal of qui tam relator's reverse False Claims Act suit against a chemical company for alleged misreporting of environmental emissions
Templet v. HydroChem Inc., 367 F.3d 473 (5th Cir. 2004), denied, 543 U.S. 976, 125 S. Ct. 411, 160 L. Ed. 2d 352 (2005), reh'g denied, 543 U.S. 1085, 125 S. Ct. 958, 160 L. Ed. 2d 840 (2005): US Fifth Circuit affirming district court judgment in favor of chemical plant and subcontractor clients dismissing plaintiffs' toxic tort claims due to inability to sustain their burden of proof
Miles v. Our Lady of the Lake Reg. Med. Center, 2001-2272 (La. App. 1st Cir. 10/2/2002), 836 So. 2d 136: Louisiana First Circuit affirming dismissal of plaintiffs' medical malpractice claim against hospital of lack of proper procedural capacity
Hall v. Zen-Noh Grain Corp., 2001-0324 (La. 4/27/2001), 787 So. 2d 280, rev'g, 00-1455 (La. App. 5th Cir. 12/27/2000), 778 So. 2d 91: Louisiana Supreme Court reversing lower court's grant of prescription exception and reinstating grain company client's claims against LIGA arising from mass tort actions by community residents
Concrete Solutions v. Georgia Gulf Corp., 99 F. Supp. 2d 731 (M.D. La. 2000): district court granting summary judgment to chemical company client's indemnification claims against subcontractor for toxic tort claims of subcontractor's employees
North American Specialty Ins. Co. v. Georgia Gulf Corp., 99 F. Supp. 2d 726 (M.D. La. 2000): district court affirming chemical plant client's motion to dismiss subcontractor's general liability insurer declaratory judgment action for lack of actual controversy
Boullion v. PPG Indus., Inc., 1998-25 (La. App. 3rd Cir. 3/23/1998), 709 So. 2d 350: purported class action by fishermen who alleged pollution of waters in which they fished by industrial petrochemical company clients in Lake Charles transferred to court of proper venue
Jewell v. Dudley L. Moore Ins., Inc., 872 F. Supp. 1517 (M.D. La. 1995): district court resolution of discovery issues related to diversity of jurisdiction removal by insurance company client asserting improper joinder of executives
Kennedy v. St. Charles Gen. Hosp., 630 So. 2d 888 (La. App. 4th Cir. 1993): Louisiana Fourth Circuit affirming jury defense verdict in medical malpractice action tried in Civil District Court for the Parish of Orleans
Jure v. Raviotta, 612 So. 2d 225 (La. App. 4th Cir. 1992), writ denied, 614 So. 2d 1257 (La. 1993): Louisiana Fourth Circuit affirming defense jury verdict and district court dismissal of plaintiffs' claims against client LPCF for alleged sexual misconduct and improper prescription of drugs against OB/GYN
Education:
Tulane University Law School JD, cum laude, 1991
Louisiana State University BS, Criminal Justice, 1987 Dean's List
Admissions:
Noteworthy:
AV Preeminent® Peer Review Rating in Martindale-Hubbell
Louisiana State Bar Association 2015 President's Award for exemplary assistance to a Committee on Diversity
Court Admissions:
US Supreme Court
US Court of Appeals for the Fifth Circuit
US District Court for the Eastern District of Louisiana
US District Court for the Middle District of Louisiana
US District Court for the Western District of Louisiana
US District Court for the Northern District of Texas
Languages:
Related Practices:
Class Action Defense & Multi-District Litigation
Energy & Natural Resources Practice
Energy Litigation
Environmental & Toxic Torts
Environmental Enforcement & Litigation
Insurance Coverage and Litigation Practice
Latin America
Litigation
Products Liability
Related Industries:
Energy, Environmental & Natural Resources
Publications:
The DRI Diversity and Inclusion Manual, Defense Research Institute, 2013
Presentations:
"Strides in Diversity: Opening Doors for the Next Generation," New Orleans, Louisiana, March 8, 2019
"Minority in a Majority Firm: Combating the Status Quo," Louisiana State Bar Association Diversity and Inclusion Managers Summit, August 24, 2018
"Fundamentals of Comparative Legal Ethics: The United States, Latin America, and Beyond," New Orleans Bar Association Study Group Delegation to Panamá, Panamá City, Panamá, October 7, 2017
"Best Practices, Business Practices, Gender and Race Equality, Pay Equity," Louisiana State Bar Association Tenth Annual Conclave on Diversity in the Legal Profession, New Orleans, Louisiana, March 24, 2017
"Work Product Protection for Draft Expert Reports and Attorney-Expert Communications, Trial Skills - Evaluating the Impact of Changes to the Federal Expert Disclosure Rules," ABA Section of Litigation Annual Meeting, New Orleans, Louisiana, April 16, 2015
"Strategies for Defeating Class Certification in Toxic and Mass Torts," Louisiana Association of Defense Counsel 2015 Winter Meeting, Park City, Utah, February 16, 2015
"Inclusive Professionalism: Harnessing the Power of Our Differences," Louisiana State Bar Association Seventh Annual Conclave on Diversity in the Legal Profession, New Orleans, Louisiana, March 21, 2014
"Ending the Case Before It Starts: Strategies for Pretermitting Class Actions at the Outset," DRI Class Actions Lates Developments in Law Practice, Washington, DC, July 26, 2013
"Building Awareness & Cultural Competencies," Louisiana Leadership and Diversity Conference, National Diversity Council, Delgado Community College, New Orleans, Louisiana, March 23, 2012
"Effective Networking 101," Southern University Law Center, Baton Rouge, Louisiana, March 12, 2012
"Fortifying the Armor: It May Be Legal But Is It Ethical," Louisiana State Bar Association Fifth Annual Conclave on Diversity in the Legal Profession, New Orleans, Louisiana, March 2, 2012
"Race Relations, Alianza del Derecho and BLSA Speaker Series," Tulane University Law School, New Orleans, Louisiana, October 7, 2008

Memberships:
American Bar Association, Sections on Environment, Energy and Resources and Tort Trial and Insurance Practice
Baton Rouge Bar Association
Charles W. Lamar, Jr. YMCA, Board of Directors (2006-2009)
Defense Research Institute
Hispanic National Bar Association
Litigation Counsel of America, Fellow (since 2014)
Louisiana Association of Defense Counsel, Board of Directors (2019)
Louisiana Bar Foundation, Fellow (since 2012)
Louisiana Hispanic Lawyers Association
Louisiana State Bar Association, Member, Sections on Insurance, Tort, Workers' Compensation and Admiralty Law, Environmental Law, and Minority Involvement; Past Chair, Section on Minority Involvement (2008-2010); Chair, Minority Job Fair Planning Committee (2008-2011); Member, Diversity Committee
Special Olympics Louisiana, Board of Directors (1997-1999)
State Bar of Texas, Sections on Litigation and Hispanic Issues
Tulane Alumni Association, Baton Rouge Chapter